One of the highest points on Malta, the Dingli Cliffs are well worth the stroll, especially around sunset. You can literally spend hours walking the shoreline, so take some water, a hikers spirit and plenty of sunblock.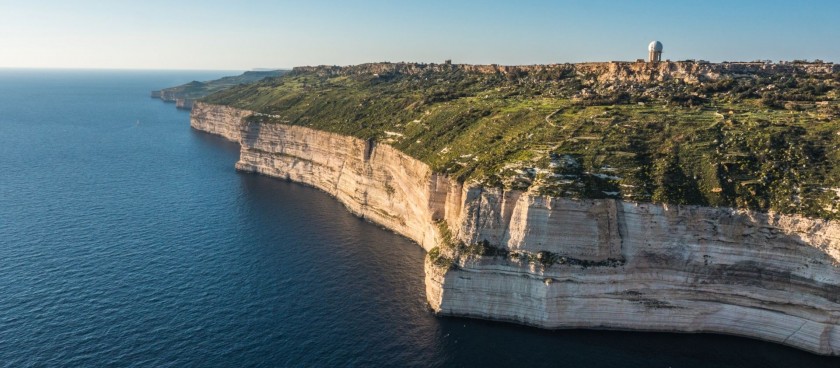 Image source: © guidememalta.com
Dingli cliffs are located off the village of Dingli, on Malta's Western coast. They stage the highest point of the Maltese Islands at around 253 metres above sea-level.
The cliffs propose a majestic sight, particularly if viewed from a boat while cruising, but also from the top - the views are breathtaking, overlooking the small terraced fields below, the open sea, and Filfla, the small uninhabited island just across. The cliffs can be seen as natural forts, since no attacker can approach the island from the West given their impressive height.
There is a tiny chapel dedicated to St. Mary Madgalene perched on the edge, marking the highest point on the Maltese Islands.
The cliffs extend well beyond Dingli village; they stretch all the way from Bahrija while to the Munqar area above Blue Grotto.
At Dingli cliffs you can enjoy hours of walking or relaxation. The views are particularly attractive during sunset time, especially in the calm summer days.
Last Updated: 22 August, 2019