The Red Tower, or Saint Agatha's Tower is located in Marfa, 5min driving from Mellieha.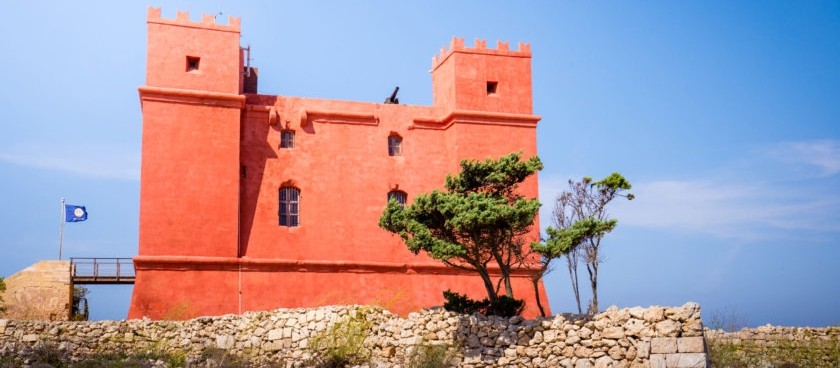 Image source: © voyagetips.com
View all 60 places in MALTA ›

#MT26
Triq Tad-Dahar, Il-Mellieħa, Malta
Working hours*:
10:00 - 16:00
Prices*:
2€

* - opening and closing times as well as entrance prices, are subject to alterations without notice. Visitors are advised to check before visiting.
#Towers
Built in 1649 among other towers between Valletta and Gozo, it was used to watch the coasts and protect merchants from pirates' attacks. It could host up to fifty soldiers and had 5 cannons. It's named after the color of its walls.
You can visit the Red Tower for 2€. It's small, but the tour is worth it thanks to the amazing view from the top of the tower. From there, you can see the White Tower, Saint Mary's Tower (on Comino island) and Lippija Tower.