The sea at St. Peter's Pool is a beautiful clear azure turquoise colour and the flat sandstone rocks surrounding the water make it a perfect place to sit or sunbathe.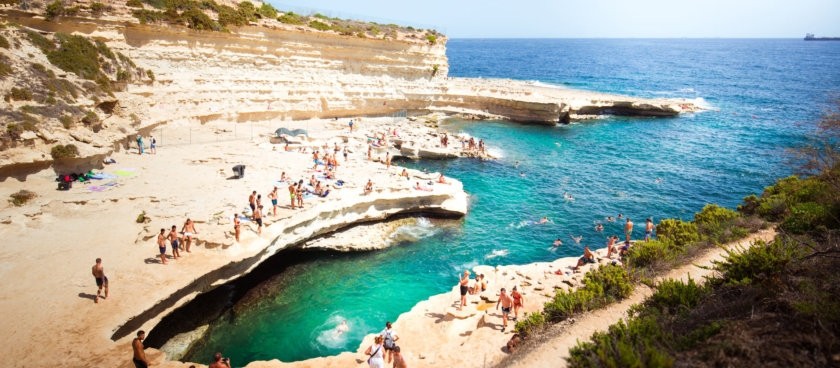 Image source: © voyagetips.com
Kids in particular love this beach, they challenge themselves to jump from the small cliff rather than actually swim. In fact, the only ways to get in the water is by jumping or using ladders. Please also note that there is very limited shaded areas, so it might not be a good place to go with young children.
If you keep walking past St Peter's Pool to the right, you'll get to a flatter area with more natural pools carved into the rocks. Another great spot to take a dip.
St Peter's Pool is 10min driving away from Marsaxlokk. It's easy to find and there are 2 free parking lots.