Comino's biggest draw is the Blue Lagoon, a sheltered cove between the western end of the island and the uninhabited islet of Cominotto (Kemmunett in Malti).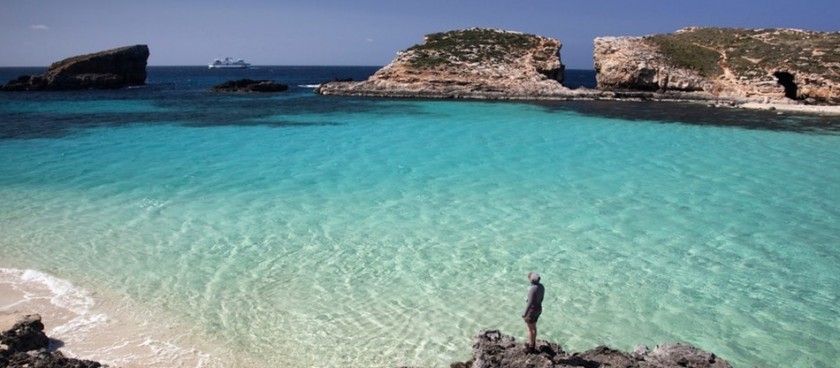 Image source: © Danita Delimont Getty Images
It's incredibly beautiful and inviting, with a white-sand seabed and clear waters. The blue is so intense it's as if you've stepped into an over-saturated postcard. The southern end of the lagoon is roped off to keep boats out; there is top-notch swimming and snorkelling here, plus you can swim over to Cominotto.
However, in summer the bay gets incredibly busy, particularly between 10am and 4pm. It's ideal to time your visit for later in the day if possible.
Take care in the unrelenting summer heat – there is no shade, and most sunbathing is done on the exposed rocky ledges surrounding the cove; also be careful of currents here on windy days. There are public toilets and a few kiosks selling cool drinks, ice creams and snacks (burgers, hot dogs and sandwiches). Deckchairs and umbrellas can be hired for extended luxurious lazing about.