Comino is the best spot in Malta if you like reef and cave diving.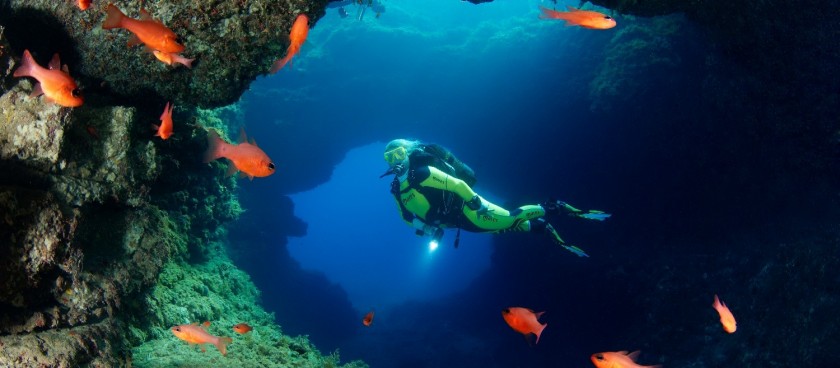 Image source: © lonelyplanet.com
Fans of diving will be interested to learn that a map containing a new diving trail has been launched around the Maltese Archipelago. Visitors can use the map as an underwater guide during their time on the islands of Malta, Gozo and Comino, which have regularly been voted second-best dive destination in the world.
The map highlights underwater caves, seven natural reefs and shipwrecks that give a different insight into the role that the islands played during World War II. It's designed to showcase locations that are suitable for both beginners and experienced divers. The Maltese Archipelago has long been a favourite scuba destination for travellers. The Coral Gardens are situated off the main promenade in Sliema, and divers can find spectacular tunnels and caverns teeming with varied marine life there.
Diving highlights include the famed Azure Window, which collapsed into the sea in March 2017 and awaits discovery. The impressive site boasts incredible rock formations, canyons and narrow passageways. Divers of all levels can explore the remains of WWII destroyer, HMS Maori, which lies at a depth of between 11 and 15 metres and is arguably Malta's most famous and historical wreck.
There are other shipwrecks to explore too, such as the MV Karwela, which is one of the three diving wrecks off the southeastern coast of Gozo. Karwela was a former Captain Morgan Cruises passenger ferry around the Grand Harbour. She was scuttled in August 2006 together with MV Cominoland as an artificial reef for scuba divers. The third wreck, MV Xlendi, was already scuttled in 1999. At the Blue Hole, reportedly one of the favourite sites of French naval officer explorer, Jacques Cousteau, divers can see Gozo's largest groupers, amberjacks, barracuda and tuna feeding.