The fish market, located in the Plaza de España and forming a square with the Town Hall (16th century), is a magnificent rest of Gothic civil architecture.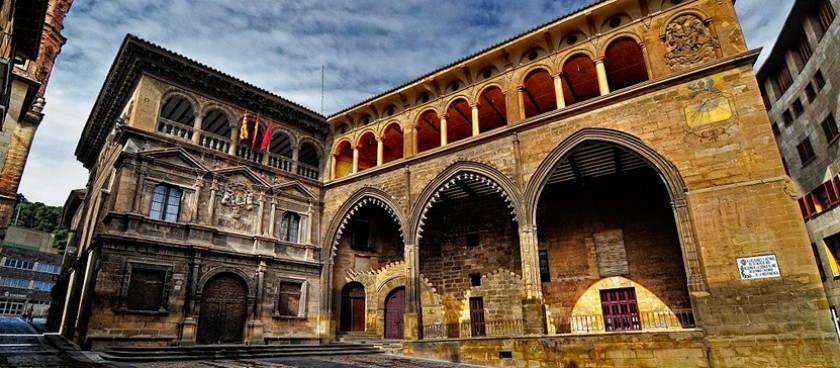 Image source: © es.wikipedia.org
Made in the fifteenth century, it is a transcript of the Italian "loggias" fourcentistas. It is defined by three large pointed arches, two of which have their intrados decorated with lobed arches. In the three arches there are fine moldings that continue along the columns attached to the large pillars. Its capitals are decorated with angels that hold the shield of the population and with plant motifs. This work has undergone major extensions and modifications. The largest was the addition of the upper gallery, using a scheme similar to the gallery of the town hall. Its large eave, decorated with large lunettes, is a work of the eighteenth century. The stucco relief of the Holy Trinity that is housed in the arch of the upper right of the upper gallery is also an eighteenth-century addition. The author of this work was Guitart. The sundial, located under this relief, was painted in 1844 and an inscription under it refers to the War of Independence.