The Calatravos Castle is a castle located in Alcañiz (Teruel), in Aragon, Spain, which belonged to the Order of Calatrava.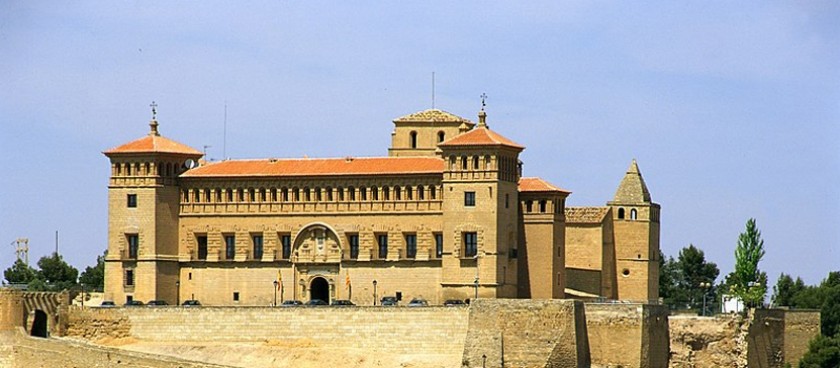 Image source: © es.wikipedia.org
This military castle had an important role in the reconquest of the town in 1157; The oldest rooms date from the 12th and 13th centuries, with the chapel, the cloister and the tower of the tribute standing out with important mural paintings of the Gothic linear style, from the beginning of the 14th century, with jugular and chivalrous themes. The facade is from the 18th century.
During the fourteenth and fifteenth centuries Mudejar ornamentation elements were added both in the castle itself and in the surrounding walls. Since 1968, it houses a national tourism hostel.