The Roman Villa or Domus Romana is one of the most popular tourist attractions in Malta and is located in Rabat. It was discovered in 1881 and depicts how the Romans lived while they were ruling over Malta.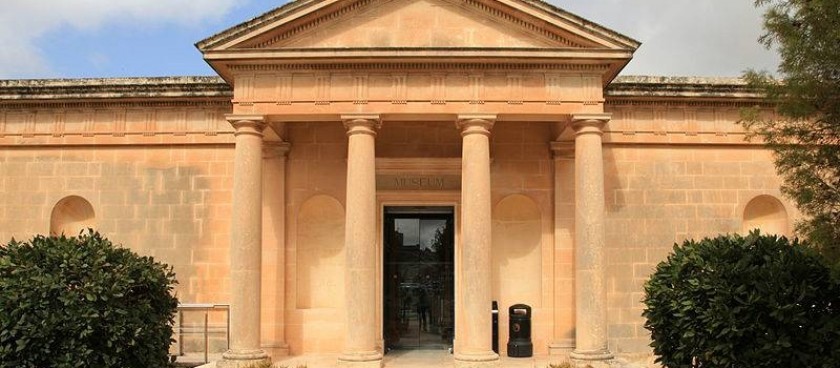 Image source: © Frank Vincentz
#MT40
Roman Villa, Museum Esplanade, Rabat, Malta
Working hours*:
Monday to Sunday: 9.00-17.00
(Last admission: 16.30)
Prices*:
Adults (18 - 59 years): 6€
Students (12 - 17 years), Senior Citizens (60 years and over), ISIC Card Holders, EURO<26 Card Holders, ISE Card Holders and ICOM Card Holders: 4.50€
Children (6 -11 years): €3
Infants (1 -5 years): Free

* - opening and closing times as well as entrance prices, are subject to alterations without notice. Visitors are advised to check before visiting.
#Museums
The most astonishing feature of the Roman Villa are the beautiful and fine Roman mosaic pavements found in the Peristyle and the surrounding rooms. The mosaics date back to the first century BC and were produced with extremely fine techniques created by highly skilled artists and are today one of the oldest arrangements from the western Mediterranean.
If you visit the centre of the courtyard, look out for a symbol of two birds resting on the edge of a bowl called the Drinking Doves of Sosos, originally from a painting by Sosos.
Another attraction is the Muslim tombstones located at the back of the Roman Villa Museum. The site was used as a burial ground during the Arab Period in Malta, during which time parts of the villa were destroyed.
In 1924, works started on the villa and a museum was built around it. Some beautiful marble statutes that used to decorate The Roman Villa while it belonged to the Romans are displayed here.
The museum in Rabat also displays terracotta ornaments, a draped female statue, glassware, bone hairpins, unguentaria and balsamari for oils and perfumes, rython (drinking vessel), statues of the imperial cycle, peristyle mosaic and decorative architecture.
The remains of the Roman Villa or Domus Romana in Rabat, Malta, now occupy the lower floor of the present building.
Last Updated: 22 August, 2019