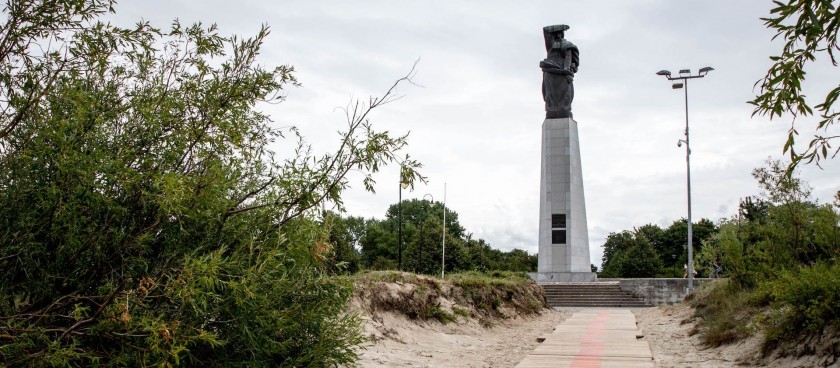 Image source: © monumentalism.net
View all 105 places in LATVIA ›

#LV108
7 Alejas Street, Svente, Svente parish, Daugavpils district
Prices*:
Free

* - opening and closing times as well as entrance prices, are subject to alterations without notice. Visitors are advised to check before visiting.
#Monuments
Erected in 1977 to honour all of the local sailors and fishermen lost at sea, this massive communist-style monument depicts a woman gazing out onto the Baltic hoping to catch a glimpse of her missing loved one. Later after independence a plaque was added commemorating a little known incident on April 8, 1950 when a US Navy airplane carrying 10 American airmen was shot down by the Soviets off the coast of Liepāja.