This abandoned beacon is moving closer and closer to the sea.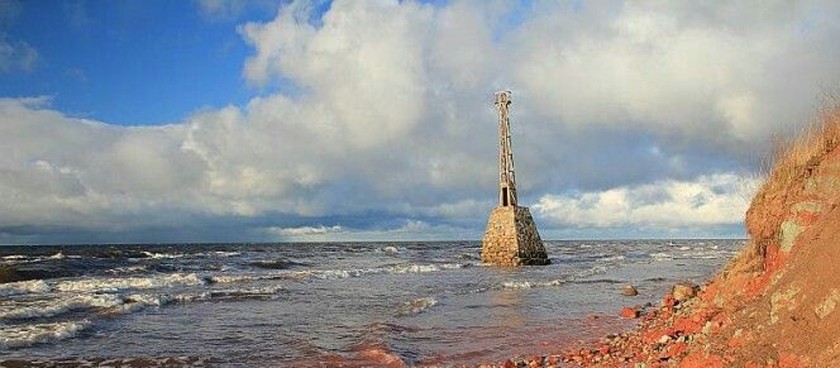 Image source: © Liene Ozola
This diminutive lighthouse on the northern coast of Latvia was built in 1923 at the behest of local fisherman. It is still standing today, although not in its initial location.
Originally, the lighthouse stood in a meadow by the coastline's steep sandstone cliff. However two especially strong storms to hit the area proved fatal to the life of this little light. A brutal storm in 1967 caused the light to go dark. Then another storm hit in 2005, washing the weathered beacon onto the beach at the edge of the sea.
Erosion from the ocean has moved the lonely lighthouse closer and closer to the sea, and now the waves already reach the foot of the beacon. This movement has probably caused its signature tilt as well, from which it gets the nickname "the leaning tower of Latvia."