An interesting thing about visiting Jelgava is that it's Old Town is quite removed from the city centre.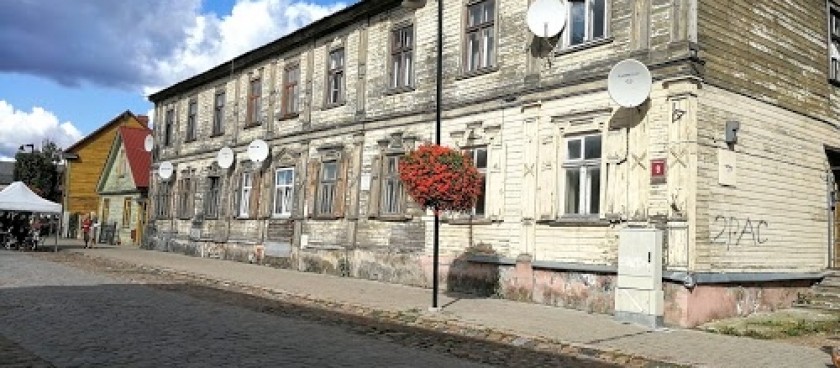 Image source: © baltijosvasara.lt
To see the so-called "Old Town Street Quarter" you need to head west from the city centre into what seems a residential area. But it's worth the walk because there you're met with a charming collection of old buildings and cobblestone streets. They're a mix of wooden and brick houses, with some having seen better days. But it's a nice little insight into what Jelgava must have once looked like.