The museum exhibits 559 various materials about the life and creative work of the artist - J. Rozentals.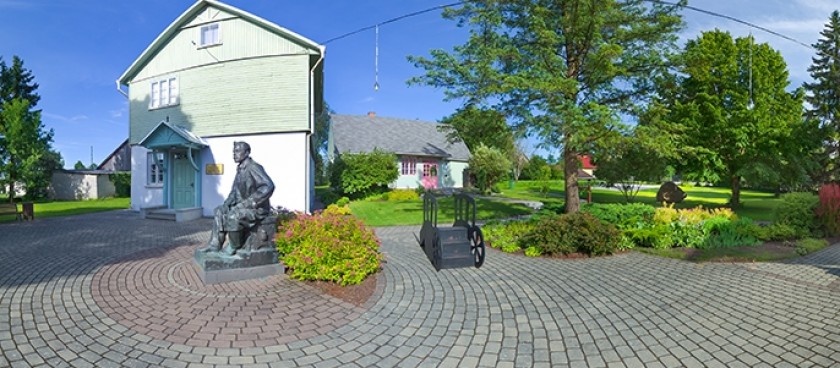 Image source: © latvia360.com
View all 105 places in LATVIA ›

#LV20
22 Striķu Street, Saldus, Latvia
Working hours*:
Monday - closed
Tuesday - Friday:
8:30 - 17:00
Saturday - Sunday
10:00 - 16:00
Prices*:
Paid.
On Sunday pensioners, families with children and the disabled can attend the museum for free.

* - opening and closing times as well as entrance prices, are subject to alterations without notice. Visitors are advised to check before visiting.
#Museums
Saldus Janis Rozentāls' History and Art Museum is on the oldest street in Saldus, Striķu Street. The museum complex includes four buildings that house the museum's collection, exhibition halls and administration. One of them is a residential building with a workshop designed by Rozentāls` himself, the construction of it began in 1899. In 2016, in celebration of the 150th anniversary of Janis Rozentāls, a new exhibition "The Tower of Dreams" opened its doors in the artist's studio. The exposition on the 1st floor of the workshop is dedicated to the history of Saldus, Saldus neighbourhood, artist's family and his contemporaries. It shows the places where Rozentāls` works were created and tells about the artist's biography. The second floor of the studio has also recently been given a new and modern outlook spacious enough for the artist's original paintings and sketches.