In 2012 the Eastern Latvia's Center of Creative Services "Zeimuļs" was opened in the historical center of the city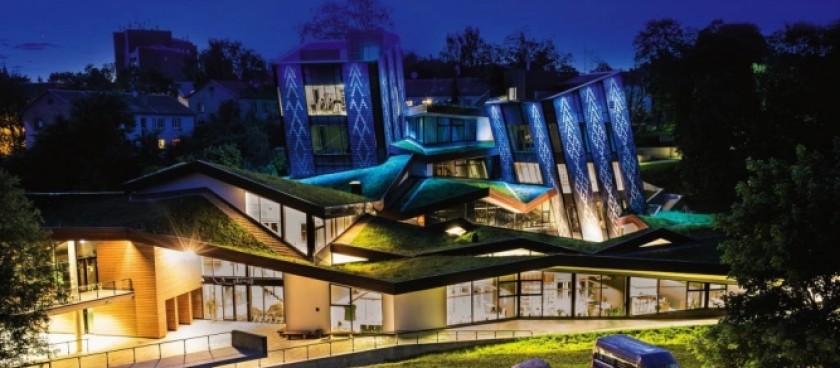 Image source: © latvia.travel
View all 105 places in LATVIA ›

#LV74
Rēzekne district, Krasta iela 31, Rēzekne, LV-4601
Prices*:
Free

* - opening and closing times as well as entrance prices, are subject to alterations without notice. Visitors are advised to check before visiting.
#Art&Music
It offers non-formal education activities for schoolchildren and youth; it has the technological equipment and workshops on creative industries and environmental design.
The architect of the building Rasa Kalnina used the traditional Latvian symbols in the design of the towers, while the main construction materials of the complex are concrete, metal and glass. This building is special due to its bold and unusual architectural solution – green roofs and leaning towers, on top of which there are sightseeing platforms, offering wonderful views of the castle ruins and the historic part of the city.