Beautiful view to the riverfront.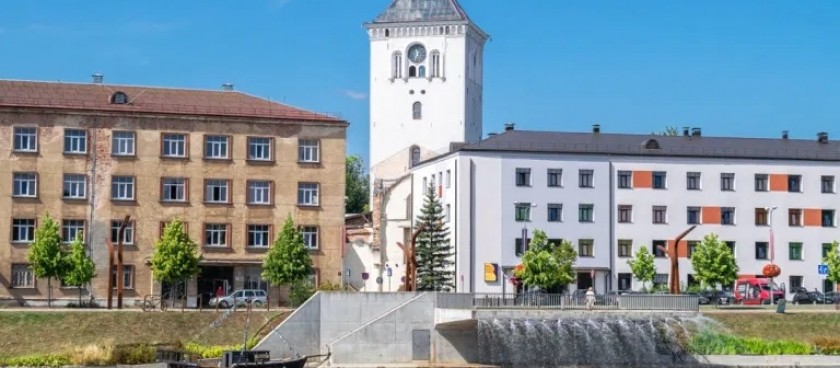 Image source: © travelsewhere.net
View all 105 places in LATVIA ›

#LV34
Working hours*:
All Time
Prices*:
FREE

* - opening and closing times as well as entrance prices, are subject to alterations without notice. Visitors are advised to check before visiting.
#Towns
There isn't much of Jelgava that feels particularly modern until you reach the waterfront of the Driksa river. South of the main bridge and Jelgava Palace you find the most newly developed part of the city. One look at the waterfront promenade and man-made waterfall and you can tell that there's been an urban renewal project here.
With a modern pedestrian bridge connecting to the island and new developments on the island, it was a really inviting place to be. The riverfront area actually reminded me of the Netherlands or Denmark with its modern touch for some reason. People had rented kayaks and boats to paddle about in the river and further along there are even beaches. If you have more than a day in Jelgava, this is where I think you'd want to spend most of your time.