As the seat of the Milanese government for many years, the Royal Palace of Milan has become an important cultural center of the city.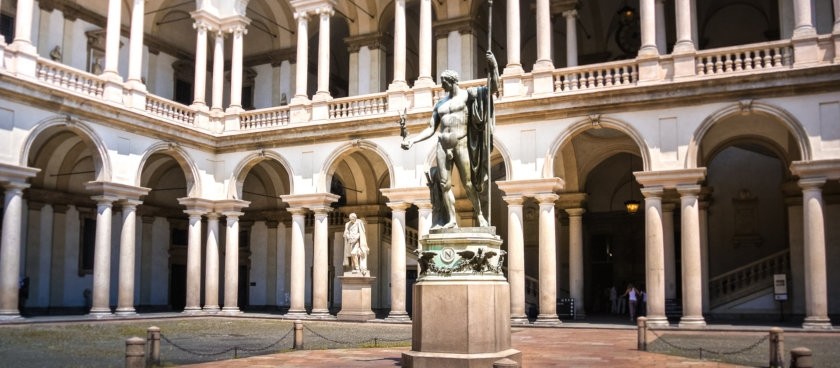 Image source: © voyagetips.com
Today, it serves as a cultural center and it is home to international art exhibitions. It spans through an area of 7,000 square meters and it regularly hosts modern and contemporary art works and famous collections in cooperation with notable museums and cultural institutions from across the world. More than 1,500 masterpieces are on display annually.
It was originally designed to include two courtyards but these were later dismantled to make room for the Duomo. The Palazzo is located to the right of the Duomo's facade, opposite to Galleria Vittorio Emanuele II. The facade of the Palazzo creates a recess in Piazza del Duomo which functions as a courtyard, known as the Piazzetta Reale (literally, a "Small Royal Square").
The famous Hall of Caryatids can be found on the main floor of the building, heavily damaged by World War II's air raids. After the war the Palazzo remained abandoned for over two years and its condition further deteriorated. Many of the Palazzo's neoclassical interiors were lost in this period.
The royal palace has ancient origins. It was first called "Palazzo del Broletto Vecchio", and it was the seat of city's government during the period of medieval communes in the Middle Ages.
The palace became a key political center under the Torriani, Visconti and Sforza households. After the construction of the Duomo Cathedral, the Palazzo was heavily renovated thanks to the efforts of Francesco Sforza's government.