The park was landscaped in the English style in 1884 and spreads over 84 hectares, composed of abundant lawns, tree groves and a rose garden.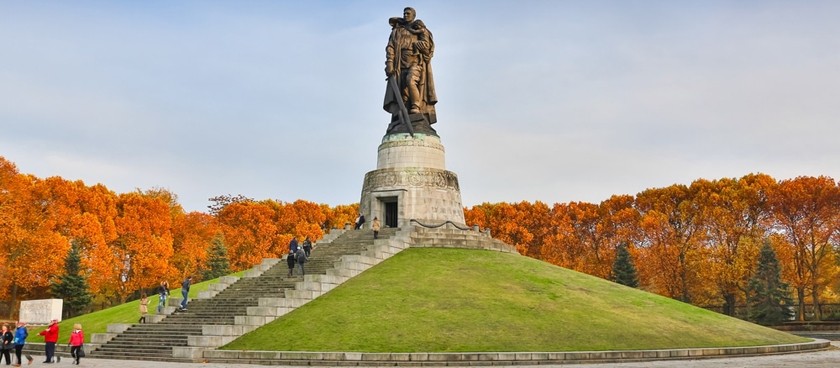 Image source: © thecrazytourist.com
Right after the war an immense memorial and cemetery was built for the 80,000 Soviet soldiers who died in the Battle of Berlin.
It was East Germany's chief war memorial and is a large ensemble of sculptures, including a central area lined with 16 stone sarcophagi, one for each of the Soviet republics.
This leads up to a 12-metre statue of a Soviet soldier holding a German child and standing on a smashed swastika.