Famous for its Nazi and Cold War history, Tempelhof airport ceased operation in 2008.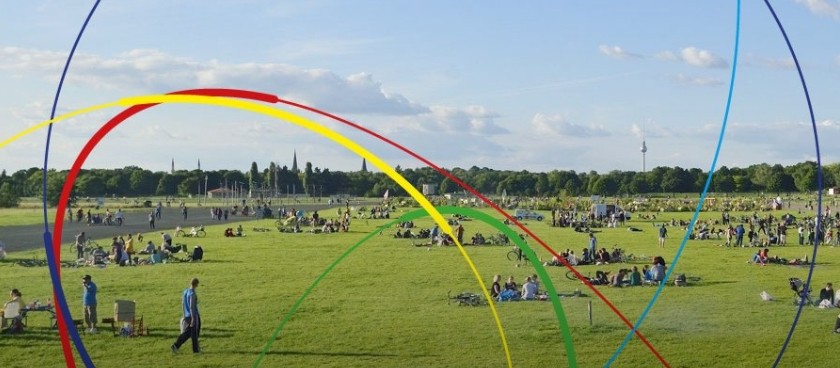 Image source: © tempelhofer-feld.berlin.de
View all 35 places in Berlin ›

#DE03
Tempelhofer Damm, 12101 Berlin, Germany
Prices*:
FREE

* - opening and closing times as well as entrance prices, are subject to alterations without notice. Visitors are advised to check before visiting.
#Parks
Now you can stroll down the runways where Second World War Stuka dive-bombers took off and where, during the Berlin Airlift of 1948 after the Soviets blockaded West Berlin, the Western Powers dropped supplies for the city's 2.5 million residents in one of the greatest feats in aviation history. Today, the 368-hectare open space of runways and grasslands is much enjoyed by walkers, kite-surfers, cyclists, runners, skaters and goshawks. There are designated sections for dogs to run free, basketball courts, a baseball field, beer gardens and even small allotments where Berliners can grow their own veg.