The Berlin Philharmoniker is often voted in the top two or three symphony orchestras in the world. So for classical music fans a night at the Philharmoniker's home venue might represent a lifetime ambition.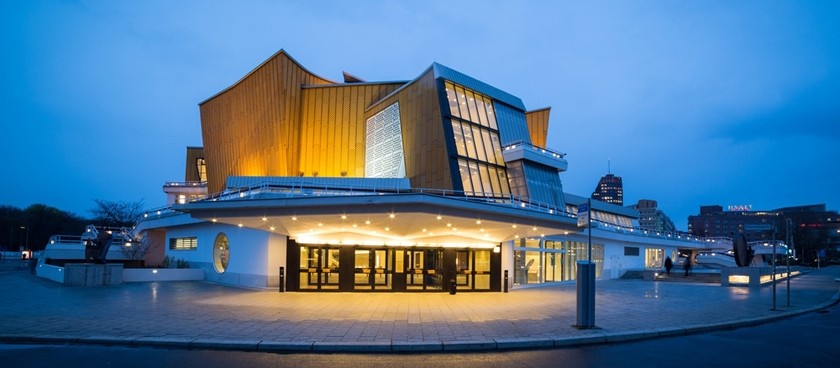 Image source: © thecrazytourist.com
The concert hall, noted for its tent-like roof, opened on the south side of the Tiergarten in 1963. In those days it was in a wasteland created by the wall, but is now at the green soul of the city and a member of the Kulturforum ensemble of important cultural venues.
An odd piece of trivia is that guns were used to test the acoustics during construction in the early 60s.
You might have your eye on an upcoming performance, but if you'd just like a taster there's a free concert of chamber music every Tuesday at 13:00 in the foyer.