A real taste of Provence can be had on the streets in the centre of Aix.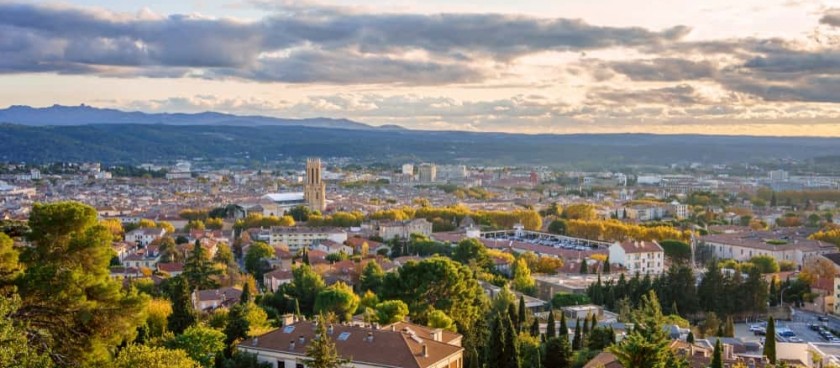 Image source: © Marina VN / shutterstock
Aix-en-Provence is a city for culture lovers. A place to stroll the curving streets, flaky pastry in hand, as you browse the colourful boutiques, shop at the bustling markets, or seek shade under an ancient plane tree. Art & entertainment take centre-stage and there are plentiful opportunities to enjoy all aspects of Provençal heritage within the city walls.
Marseille and Aix-en-Provence are now part of the same metropolitan area but as family members, they couldn't be more different; while Marseille is the brash, feisty and fun upstart, Aix-en-Provence is undoubtedly the rich, cultured, educated cousin. And yet, it still remains distinct from its Vaucluse neighbour, Avignon.
From spring to autumn there is a festival for every type of music, many taking place on the streets, and Aix is home to the biggest ballet and theatre company in the south of France. Some events even incorporate both, allowing for dinner on the streets whilst listening to the most coveted music in town.
Last Updated: 7 January, 2022