Counted as one of " the most beautiful villages of France", Moustiers-Sainte-Marie is on rock terraces at the foot of high bluffs by the western entrance of the Verdon Gorge.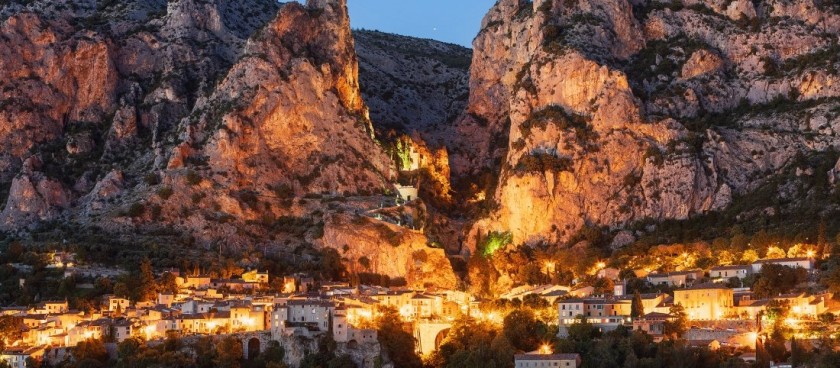 Image source: © moustiers.fr
It's a very photogenic place, with a warren of pedestrianised streets and a stream that cascades through the centre.
Those with energy to burn can climb the 250 steps up to the chapel of Notre-Dame-de-Beauvoir.
For a souvenir pick up a piece of faience, tin-glazed earthenware made in workshops all around the village.
To get the inside track on this pottery technique, pay a visit to the museum, which will show you how it's made and has pieces of this fine glazed pottery going back to the 1600s.
Last Updated: 7 January, 2022