There are around 100 large paintings on walls around the city, often in working-class neighbour and on social housing, so they can draw you to places you might not otherwise venture.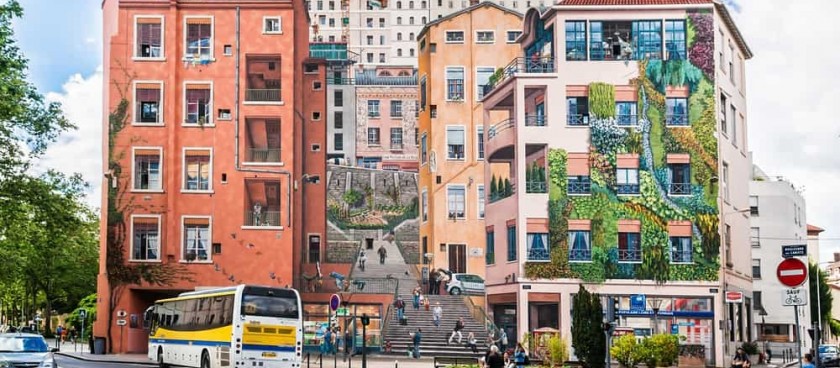 Image source: © Kiev.Victor / Shutterstock
There are some vital ones to see though: In États-Unis there's an outdoor museum with 25 murals painted mostly in the 80s recounting the career of the architect Tony Garnier, who planned this district in the 20s.
To get acquainted with Lyon's main personalities there's Fresque des Lyonnais, 24 historical figures and six contemporary people (two of whom have since passed) relevant to the city.
Then there's Lyon's original fresco: The Canuts Mural, telling the history of the Croix-Rousse neighbourhood, and updated every ten years.
Last Updated: 14 January, 2022