The most interesting place to see awesome views of Le Trepot.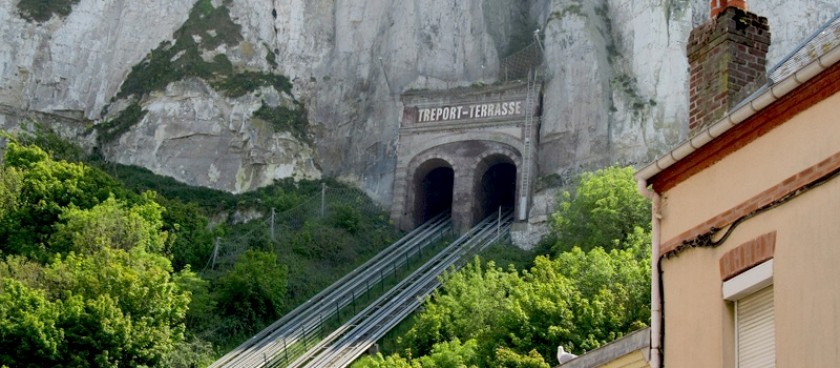 Image source: © thegoodlifefrance.com
The town is peppered by narrow streets occupied by quaint buildings and has a bustling market culture. The commercial area overlooking the sea is dominated by standing stalls, shops, cafes and restaurants. All sightseeing adventures in Le Treport require a bit of effort. Visitors will find themselves constantly climbing up and down steps and slopes that link the sea resort below to the high town on the top of the cliffs.
However, there is a most impressive funicular railway built in 1908. It transits through an imposing tunnel cut into the vast face of the adjacent cliffs. It is there to transport people between the beach area below to the high town at the top of the cliffs and runs continuously all day. Each car holds about 10 people and it is free. Just join the queue and await your turn. It is an exciting experience and not particularly scary and the journey provides some stunning views.
The beach is a pebble one predominantly at times of low tide, smooth sand can emerge in certain sections.
Last Updated: 4 March, 2022