Get a bird's eye view of Grenoble and the surrounding valley with a ride up in the cable car.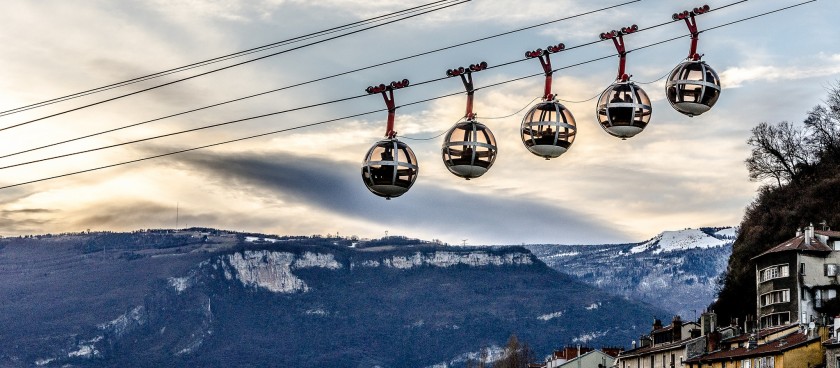 Image source: © thousandwonders.net
View all 52 places in FRANCE ›

#FR52
Quai Stéphane Jay, 38000 Grenoble, France
Working hours*:
Depends on season time
Prices*:
Adult - 9€
Child - 4,8€

* - opening and closing times as well as entrance prices, are subject to alterations without notice. Visitors are advised to check before visiting.
#Family time , #Viewpoints
Being inaugurated in 1934, « le téléphérique de la Bastille » was the first urban cable car, before being transformed into what local people call « The Bubbles » (1976). These round gondola lifts with their clear sides take you up to the Bastille fort: 500 meters up in just 5 minutes!
Here, you'll discover the Geologist's Terrace, which overlooks the Vercors and Chartreuse mountain ranges. The Vauban belvedere offers a stunning view of the Belledonne Mountains, with the Mount Blanc on the horizon.
Last Updated: 18 March, 2022