Toy Museum - fun and interesting visit for both children and those who refuse to grow up.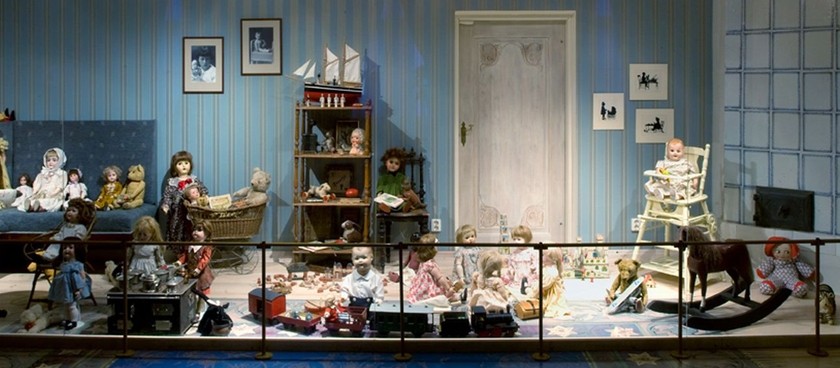 Image source: © mm.ee
View all 12 places in Tartu ›

#EE06
Toy Museum Lutsu 8, Tartu, Estonia
Working hours*:
Wednesday - Sunday
11:00 - 18:00
Prices*:
Children, students - 5€
Toddlers (1 - 3 years) - 1€
Seniors, university students, disabled adults - 5€
Adults - 6€
Family ticket - (up to 2 adults, with at least one child under 16 yrs. old) - 16 €

* - opening and closing times as well as entrance prices, are subject to alterations without notice. Visitors are advised to check before visiting.

The museum is located in the old town, in paid parking zone A.
From 08:00 to 18:00 from Monday to Friday, a fee must be paid for parking.

Parking is free of charge for 15 minutes and the time of beginning of parking must be marked.

#Family time , #Museums
Located in an old wooden building in the heart of Tartu's Old Town, the Toy Museum transports its adult visitors back to their most joyous childhood days and offers children plenty to see and do.

The permanent exhibit displays toys that children in Estonia have played with throughout the ages. The display also includes artist-made dolls, souvenir dolls from around the globe and traditional Finno-Ugric toys. The museum has play and workshop rooms, and the exhibit rooms also offer plenty to keep one busy. Alternating exhibits and children's activities are organized at the museum.
The objective of the toy museum is to collect, preserve, study and introduce toys of Estonians and nations of other countries together with everything related to playing. The museum deals with the development of children's culture and offers opportunities to spend free time for children and families.
Information sources: ©
mm.ee