Come and get acquainted with science and technology in a fun and playful way! We recommend planning at least three hours for visiting us, as time basically flies here.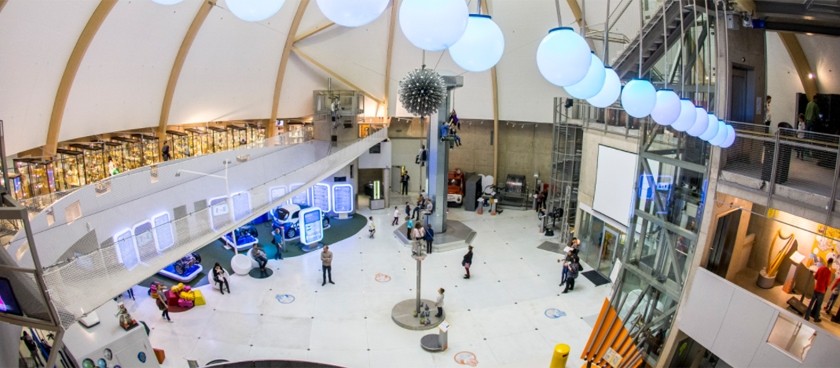 Image source: © ahhaa.ee
View all 12 places in Tartu ›

#EE14
Science Centre AHHAA Sadama 1, Tartu 51004, Estonia
Working hours*:
Sunday - Thursday
10:00 - 19:00
Friday - Saturday
10:00 - 20:00
Prices*:
Adult - 15€
Family - 35€
Family + planetarium - 45€
Student (school/university), teacher, senior (65 years and over) - 11€

* - opening and closing times as well as entrance prices, are subject to alterations without notice. Visitors are advised to check before visiting.
#Family time , #Museums
In Science Centre AHHAA, you can:
1. Try our fascinating "hands-on" exhibits on 3000 square meters of exhibition area;
2. Visit a new temporary exhibition twice a year;
3. See our exhilarating science theatre shows;
4. Test your skills and knowledge in various workshops;
5. Enjoy the breathtaking planetarium shows;
6. Visit the biggest science shop in Estonia.
Science Theatre
AHHAA's Science Theatre shows are both spectacular and educational! You will find yourself in the midst of the rustle and bustle of experiments (and occasional explosions) and get simple explanations to the complex principles behind the laws of nature.
Science theatre shows can be enjoyed in AHHAA Tartu every day. Each show can seat up to 70 people and lasts 35-45 minutes. A more detailed plan is displayed on the screens located in the lobby of the centre. The shows are free for the visitors of science centre.