By far the nation's largest and most cutting-edge art museum, Kumu displays Estonian-created works from the 18th-21st centuries.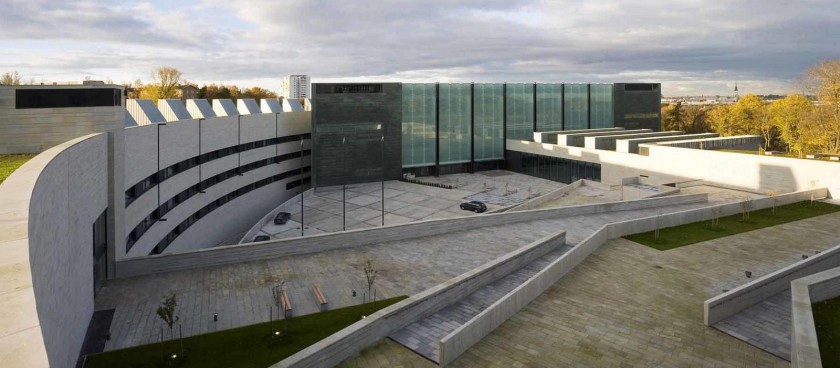 Image source: © visitestonia.com
View all 6 places in Tallinn ›

#EE52
A. Weizenbergi tn 34, Tallinn, Estonia
Working hours*:
Tuesday - Thursday
10:00 -20:00
Friday - Sunday
10:00 - 18:00
Monday - closed
Prices*:
Adult - 8.00€
Child - 6.00€
Family - 16.00€

* - opening and closing times as well as entrance prices, are subject to alterations without notice. Visitors are advised to check before visiting.
#Museums , #Art&Music
A must-see for culture creatures, Kumu, the main building of Art Museum of Estonia, serves both as Estonia's national gallery and as a centre for contemporary art.
The complex itself is a work of art - it was opened in 2006 after nearly a decade of planning and construction, and is considered a modern architectural masterpiece. Curves and sharp edges mark out the copper and limestone structure, which is built into the side of a limestone cliff.
Kumu's exhibition aims to appeal to diverse audiences. Exhibitions display both classical and contemporary art and everything in between. The programme features art from the 18th century until today, Estonian art until the Second World War, art of the Soviet era and temporary exhibitions of contemporary art.
In 2008, the European Museum Forum, which operates under the auspices of the Council of Europe, awarded Kumu the title of 'European Museum of the Year'.