MTÜ Sõrve Külastuskeskus (non-profit undertaking Sõrve Visitor Centre) has been established to restore the old lighthouse complex as authentically as possible and build a medieval centre there.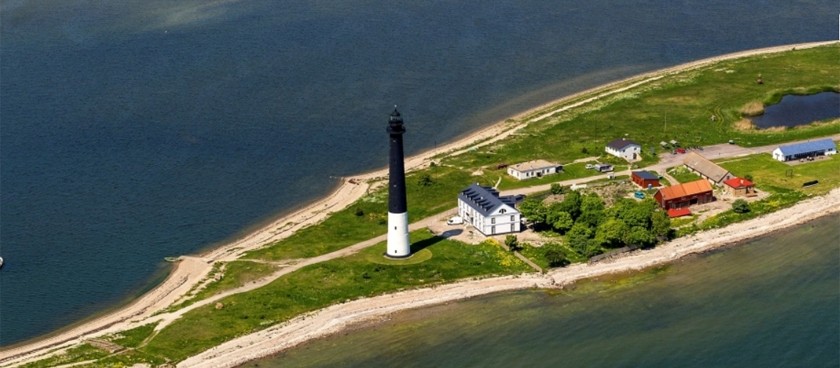 Image source: © sorvekeskus.ee
View all 56 places in ESTONIA ›

#EE38
Sääre, 93249 Saare County, Estonia
Working hours*:
In summer
Monday - Sunday
10:00 - 19:00

* - opening and closing times as well as entrance prices, are subject to alterations without notice. Visitors are advised to check before visiting.
#Lighthouses
It is mainly targeted for ordinary visitors who can get here tourist information about Saaremaa and watch regular expositions. After the centre has been completed, it is possible to use this place for promoting village life, keeping folk traditions alive and organising cultural events. The construction works of the Visitor Centre started in January 2012 and we plan to open our doors to visitors in July 2013.
The main building of the Visitor Centre is the old workers' house in lighthouse complex. This is where the major part of the attractions will be located, including the exposition about Estonian lighthouses. Also, there will be a tourist information point in the Visitor Centre, where the visitors can get information also about other tourist services and attractions in the region. In addition, there will also be a playground for children with day-care and a room for discovering nature; there you can learn interesting facts about the nature of Sõrve Peninsula.
In the garden of lighthouse complex, we wish to rebuild an old wooden building into barn dance house, where we can organise concerts, dance nights and theatre plays, and also painting camps for artists, exhibitions and workshops.
We also turn an old cellar into the sales point of organic products, where we can also organise fairs, etc. Also, an old sauna will be restored and there will be an exhibition about sea rescuing.
The complete development of the project is financed through the Enterprise Estonia and the Ministry of Internal Affairs from the measures for strengthening the competitiveness of regions.