Paul Keres was an Estonian chess grandmaster and chess writer. He was among the world's top players from the mid-1930s to the mid-1960s.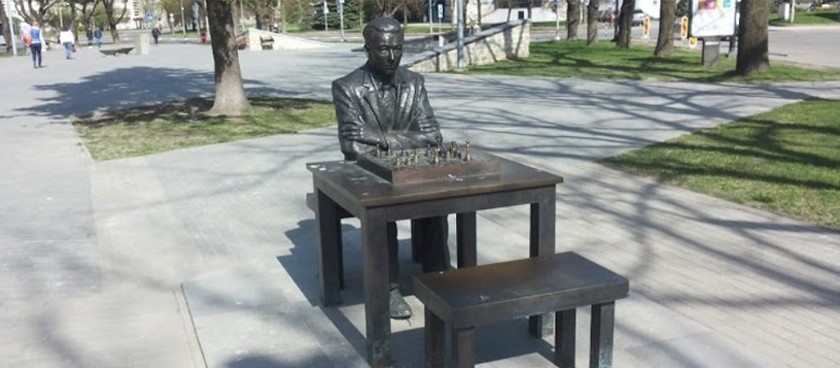 Image source: © tripadvisor.com
View all 56 places in ESTONIA ›

#EE21
Pushkina St., Narva, Estonia
Prices*:
FREE

* - opening and closing times as well as entrance prices, are subject to alterations without notice. Visitors are advised to check before visiting.
#Family time , #Monuments
Keres narrowly missed a chance at a world championship match on five occasions. He won the 1938 AVRO tournament, which led to negotiations for a title match against champion Alexander Alekhine, but the match never took place due to World War II. After the war Keres was runner-up in the Candidates' Tournament on four consecutive occasions.
Due to these and other strong results, many chess historians consider Keres one of the greatest players in history, and the strongest player never to become world champion. He was nicknamed "Paul the Second", "The Eternal Second" and "The Crown Prince of Chess". Keres, Viktor Korchnoi and Alexander Beliavsky defeated nine world champions—more than anyone else in history.