The Sanctuary of Aphrodite is the most famous of the Ancient Greek Goddess' sanctuaries, and its ancient remains date back to the 12th century BC, whilst it remained a place of worship until the 3rd - 4th centuries AD.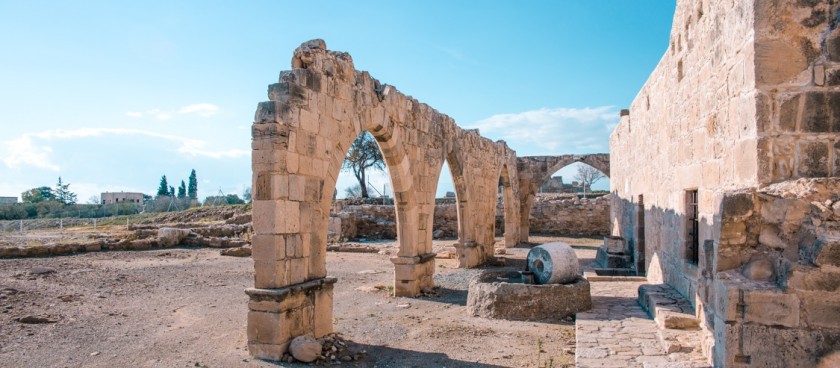 View all 97 places in CYPRUS ›

#CY94
Kouklia village, 14km east of Pafos
Working hours*:
April 16 - September 15, daily: 08:30 - 19:30
September 16 - April 15, daily: 08:30 - 17:00
Closed on Christmas Day, New Year's Day and Easter Sunday (Greek Orthodox).
Prices*:
€4,50

* - opening and closing times as well as entrance prices, are subject to alterations without notice. Visitors are advised to check before visiting.
#Family time , #History
A World Heritage Site, the sanctuary is recognised as being one of the most important ancient sites related to Aphrodite in Cyprus and yet it is arguably the least known. The sprawling site includes the 12th-century conical stone that represented the goddess until Roman times, the ruins of a Roman temple, a second small sanctuary and ruins of a Roman house, set on a hillside in the village of Kouklia. The setting is lovely with panoramic views down to the sea.
The on-site museum has an extensive display of items discovered at the site, including some extraordinarily delicate white slip pottery dating from the late Bronze Age. For an additional €1 you can watch a 10-minute audiovisual presentation (in Greek and English), which provides a historical background to the site.
You will need your own wheels to get here. Kouklia is signposted off both the A6 and B6 highways, approximately 18km east of Geroskipou.