The building of the Museum consists of the old Lemesos Water Pumping Station (the so called "Water Machine").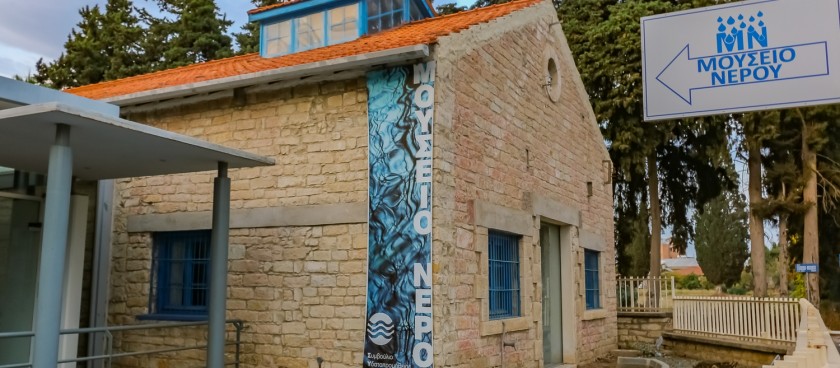 View all 17 places in Limassol ›

#CY30
Franklin Roosevelt 66 PC 3012 Limassol (vs. wineries LOEL)
Working hours*:
Monday – Friday: 10:00 to 13:00 and weekends taking place through telephone consultation
Prices*:
€1 per person. For groups of people (over 10) total only €10.

* - opening and closing times as well as entrance prices, are subject to alterations without notice. Visitors are advised to check before visiting.
#Museums
The old building of the Water Pumping Station was rehabilitated and a new modern construction adjacent to the old one was built to form the first in its kind "Water Museum and Centre of Water Awareness Development".
History
The old Water Pumping Station has been included in the Protected Historic Buildings List of the Cyprus Department of Town Planning and Housing. It was built in 1925 and was used to pump significant quantities of water from the Garyllis delta aquifer.
The water was then transferred through water pipes to the Limassol Water Tower from where it was distributed to the town of Limassol (Lemesos). It was a pioneering water distribution system not only for Cyprus but also for the whole geographical region around Cyprus.
The exhibits of the Museum are, of course, related to water and the old water pump is part of them.
The Cyprus Department of Antiquities has made available important archeological exhibits and the visitor has the opportunity to see a number of rare objects and instruments used for pumping, recording the consumption, quality testing and other water related activities.
The different topics are supported by rich photographic material and by a short film where the importance of the water element for the Planet, Cyprus and Lemesos is explained.
Pedagogical Character
Through its pedagogical and educational character, the Water Museum aims to show the vital relationship between human and water. This is a Centre of Water Awareness Development for children, young people and other visitors, in general and it is a cultural and social contribution of the Water Board of Lemesos.