Beautiful lake with amazing red flamingos.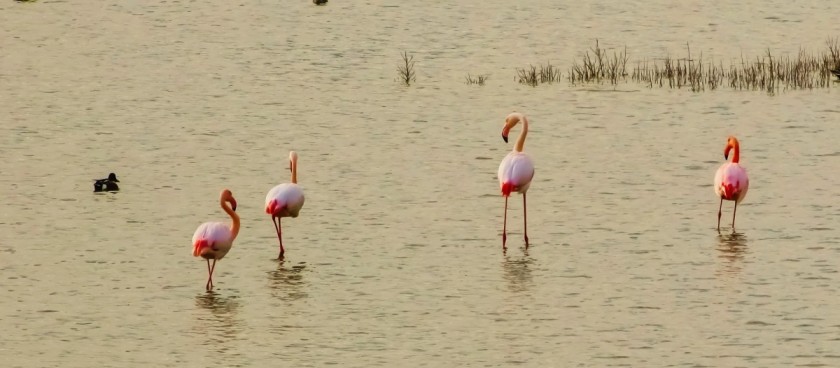 View all 7 places in Larnaca ›

#CY50
Prices*:
FREE

* - opening and closing times as well as entrance prices, are subject to alterations without notice. Visitors are advised to check before visiting.
#Family time , #Nature Objects
Oroklini Lake is one of the seven natural wetlands in Cyprus and has great value for wildlife, both on a Cyprus and a pan-European level.
The site is located about 5km from the town of Larnaka, on the southern edge of Oroklini village with the Larnaka to Ayia Napa highway running along its northern edge.
The lake is a shallow, natural salt - marsh with an area of approximately half a square kilometer, which constitutes the remnant of a once much larger wetland. Although it is relatively small in area, the lake is very important for birds and for the island's biodiversity in general.
The ecological importance of Oroklini Lake lies in the fact that two birds of conservation priority at a European Level nest here in significant numbers, the Spur-winged Lapwing and Black-winged Stilt, while the Lake hosts a significant number of other wild bird species as well as other fauna and flora.
The wetland is also an important stop over site for regular migratory visitors such as Herons, Flamingos, Glossy Ibis and much rarer visitors such as Pelicans which will stay at the lake only for few days.