The Albertina houses one of Europe's most important compilations of Modernist art in the form of the Batliner Collection.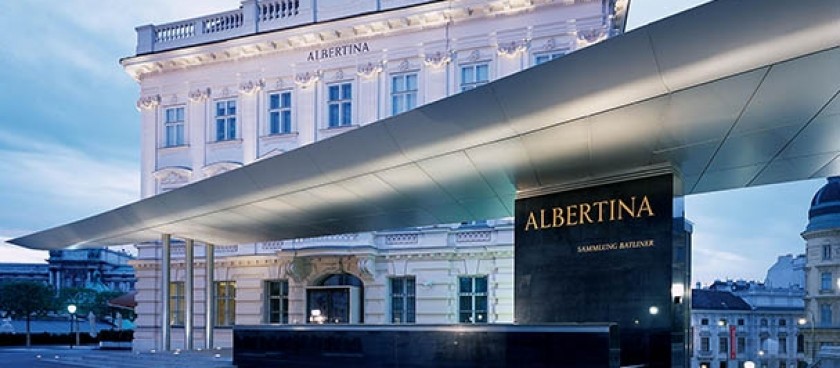 Image source: © viennapass.com
View all 26 places in Vienna ›

#AT25
Albertinaplatz 1, 1010 Wien, Austria
Working hours*:
Daily 10:00 - 18:00
Wednesdays & Fridays
10:00 - 21:00
On 24 December is open
10:00 - 14:00
Prices*:
Admission - 16€
Groups of at least 15 participants - 11€
Seniors 65+ - 11€
Young adults under 26 - 11€
Children under 19 - Free

* - opening and closing times as well as entrance prices, are subject to alterations without notice. Visitors are advised to check before visiting.
#Museums , #Art&Music
Its permanent display starts off with such artists of Impressionism and Post-Impressionism as Monet, Degas, Cézanne, Toulouse-Lautrec, and Gauguin. Further highlights include examples of German Expressionism, with the groups of Brücke and Der Blaue Reiter, and the art of New Objectivity, with works by Wacker, Sedlacek, and Hofer. An in-depth focus on Austrian art comprises works by Kokoschka and paintings by Egger-Lienz. The great diversity of the Russian avant-garde is represented by paintings by Goncharova, Malevich, and Chagall.
The presentation is topped off by numerous chefs-d'oeuvre by Picasso, ranging from his early Cubist pictures and works from his mature period of the 1940s to superb prints that have not yet been exhibited and paintings from his experimental late period.
Herbert Batliner, one of the greatest art collectors and patrons of our time, passed away on Saturday, 8 June 2019, after a long and serious illness at the age of 90 in Vaduz.⠀
In the year 2000, he donated the Propter Homines Hall to the ALBERTINA, in which the museum has since been able to show all major exhibitions from Dürer to Raphael or to Vincent van Gogh. In 2007, the Liechtenstein lawyer and trustee gave his valuable art collection to the ALBERTINA. Today it is one of the world's most important collections of Modernist painting and in recent years has become the basis of many successful exhibitions by Picasso, Magritte, Max Ernst, Matisse and, most recently, Monet.⠀
⠀
With this amazing collection, Herbert Batliner lives forever among us.⠀